Bed Bug Solutions For Your Home And Business
Not too long ago, bed bugs appeared to be eradicated from the United States. However, reports of bed bug infestations are on the rise and have become a major pest problem for homeowners in Providence and throughout Rhode Island as well as New England.
So what do bed bugs look like? Bed bugs are wingless bugs with small, flat, oval-shaped bodies. They could be either brown or reddish in color. Because of their small size and nocturnal activity, bed bugs remain elusive, only coming out from hiding to feed on the blood of humans. If you think you might be dealing with a bed bug infestation, here's some things to look out for:
Live bed bugs moving in the room (especially on the mattress or box spring)
Bed bug bites on family members
Tiny red blood spots on the mattress, sheets or clothing
Tiny black spots the size of cracked pepper (especially on the mattress or box spring)
Opaque bed bug cast skins in the room
If you think bed bugs may have arrived on houseguests or come home with you as a vacation souvenir, Big Blue Bug Solutions can help.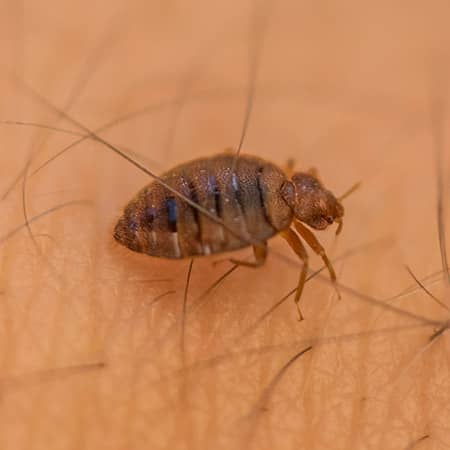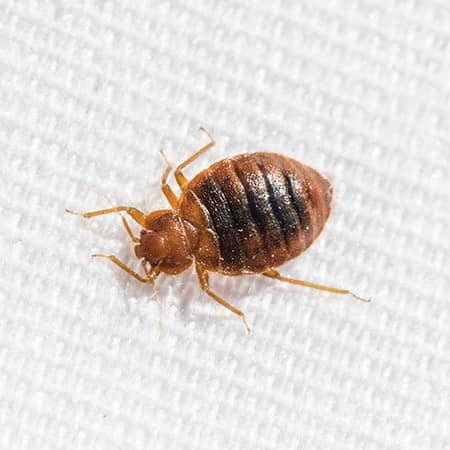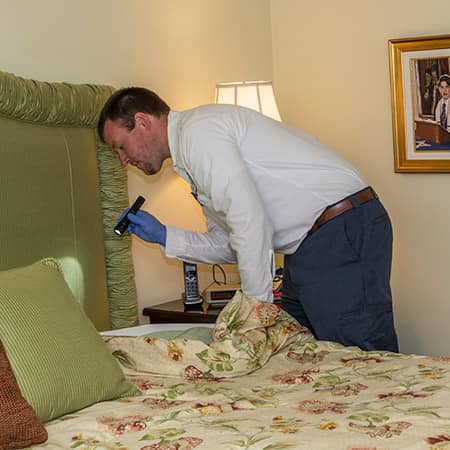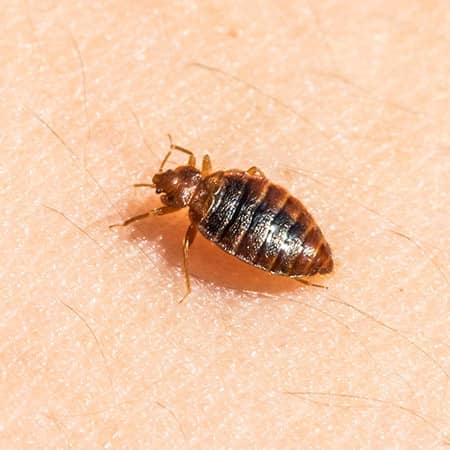 Big Blue Bug FAQ's
Bed bugs are only found in run-down old hotels? Bed bugs can live in a computer? Do you know which one is fiction and which one is a fact? Bed bugs are tricky pests, we are here to help educate you about the truth that lies behind these bugs! Click on the link to find out the facts and fictions about bed bugs.