Date Posted: April 20, 2021
Category: Fleas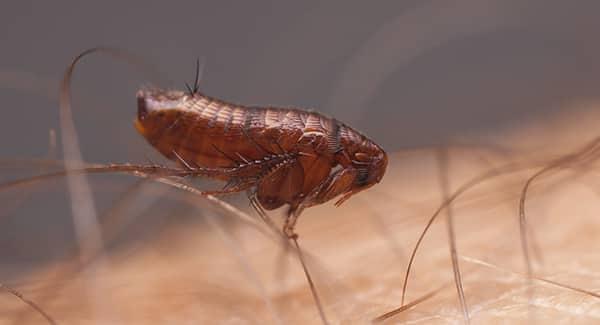 Biting pests are frustrating obstacles to face in any Portland home, but dealing with the aftermath of dangerous illnesses, bloodborne diseases, and the spread of pathogens is easily the most dangerous after-effect of these blood-motivated insects.

Fleas and ticks are both very different pests, although the ways they infest homes and embed themselves on human flesh are very similar indeed. Let's take a look at some of the similarities and differences between flea and tick activity on your Portland property:
Fleas are often too small to see with the naked eye, while most ticks measure about ¼ an inch long.
Both fleas and ticks require a blood meal to correctly feed and reproduce.
Fleas infest homes by jumping onto available vectors such as wildlife animals or pets. On the other hand, ticks can hitchhike from person to person in search of their next great meal.
Both ticks and fleas are known for carrying dangerous diseases to pets, people, and animals.
Insects like ticks and fleas spread diseases by biting and swapping blood from vector to vector. These pests are not particularly picky about who or what they feed on, complicating the pathogen spread further. The swap of blood matter between human, animal, and wildlife creatures rarely leads to a good outcome, as you might imagine. Below are a few of the problems associated with flea and tick activity around your Portland property.
How Tick And Flea Problems Start (And What They Do)
The problems caused by flea and tick activity around the lawn are many, constant, and severe. Not only do these pesky insects create a hazard for families, friends, and loved ones, but they are capable of spreading significant diseases as well. A list of some of the most common and most highly dangerous illnesses are added here:
Diseases Associated With Flea Activity:
Bubonic plague
Murine Typhus
Tungiasis
Tularemia
Bartonellosis
Tapeworm
Diseases Associated Tick Activity:
Lyme Disease
Anaplasmosis
B. miyamotoi disease (a form of relapsing fever)
Ehrlichiosis
Babesiosis
Powassan virus
Pest problems typically rise in risk after an uptick of insect activity around the yard. This may be caused by frequent wildlife visitation to your lawn, or an increase in daily temperatures in the spring. Higher humidity levels have also been associated with flea and tick breeding.
The existence of pest populations will always be a given, especially around the Portland area. Fleas and ticks cannot necessarily be controlled using conventional DIY (do it yourself) methods or other home remedies. However, there are steps Portland homeowners can take right now to significantly lower their flea and tick populations before they become too severe such as:
Deter wildlife hosts such as deer, raccoons, and rodents
Prevent yourself from picking up any wandering flea or tick vectors by wearing appropriate clothing at all times.
Apply flea and tick pet treatments to all indoor and outdoor pets. There are many options available to modern pet owners, including oral and topical treatments.
Need More Than Average? Contact Big Blue Bug Solutions
For on-going professional assistance, helpful advice and tips, and out of this world customer service for your Portland lawn, get in touch with the flea and tick team at Big Blue Bug Solutions right away. We will be happy to start controlling flea and tick populations around your property using a three-step system of residential care: inspection, treatment, and follow up visits.
Get in contact with a member of Big Blue Bug Solutions as soon as possible by completing the online contact form below. Requesting a free and no-obligation household inspection can be done online, over the phone, or even in-person at our Portland branch. We're tough on pests, and light on stress. Come see for yourself today!