Date Posted: April 21, 2022
Category: Commercial Pest Control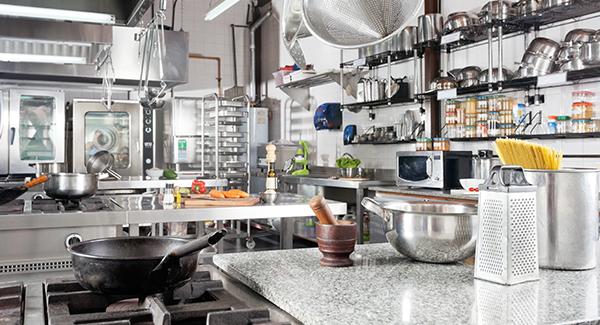 If you're looking for pest control in Milford for your commercial property, there's no need to look through hundreds of commercial pest control companies and hope they can help your business. Our team at Big Blue Bug Solutions provides Milford pest control that can handle any pest that shows up at your business.
Don't let pests put your business and its reputation at risk when we can lend you a helping hand. When we're on the job, your Milford business can get right back on its feet from an infestation in no time. Eliminating pests is a must given how serious an infestation can be in a business. Whether that business is in the hospitality, food service, healthcare, or other industry, we can be the solution to your pest problems of any size.
The Pests That Invade Milford Businesses
Your business is our business when we show up on the scene, and we will go the extra mile to ensure that you can get back to doing what you do with no problems. In fact, we even have a monthly maintenance program to ensure that your business can thrive without pest interference.

Some of the pests that may find their way into your business are:
Rats

Birds

Flies

Raccoons

Squirrels

Termites
All of these pests can find their way inside, but we can handle the problem. Our commercial pest control team can manage any current infestation your business may be experiencing as well as prevent future pest problems. Don't let your business suffer from the dangers that these pests can cause; enlist the help of Big Blue Bug Solutions and let us protect your facilities, staff, customers, and reputation.
All The Ways Pests Can Damage A Milford Business
Pests that find their way into your business can cause harm to not only your staff, but your facilities as well. This can lead to damages that will end up costing your business hundreds if not thousands of dollars in the long run.
Termites alone have cost American business owners billions of dollars annually. Rats and squirrels can chew through wiring and damage electrical systems or cause a wall fire, with damage that can become extensive in a short amount of time. This is why quality commercial pest control can be so critical, because even if you don't outwardly see a pest problem, an inspection can reveal potential future pest issues as well as conducive conditions to proactively correct.
Pest Prevention Tips For Milford Businesses
When it comes to your business, having a clean space that is inviting can make or break your success. Pests can find their way inside, but you don't have to help them along. Here are a few ways you can prevent pests from entering your business:
Install a dehumidifier in your establishment.

Encourage staff to properly dispose of food.

Keep the trash stored and emptied regularly.

Schedule regular inspection to ensure no pests are causing problems you can't see.

Clean out any cluttered spaces.
All of these tips can help you save both time and money. When you have a clean establishment free of pests, your employees and customers will thank you for it. Big Blue Bug Solutions can aid you in creating a safe, pest-free environment.
How To Make Sure Pests Stay Away From Your Milford Business
For the best in commercial pest control, you can depend on our team at Big Blue Bug Solutions. We will always put our best foot forward when it comes to helping your business stay safe. Our team will show up and get the job done right with professional know-how and a friendly attitude.
Don't spend your valuable time worrying about pests, because the team at Big Blue Bug Solutions has got you covered. Our quality commercial pest control services are safe and effective, so you can get right back to business. Give us a call at Big Blue Bug Solutions to find out more and get a free inspection today.