Date Posted: November 20, 2013
Category: Bed Bugs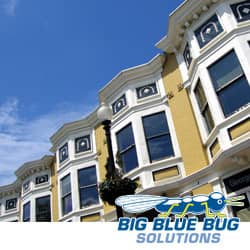 If you've ever had bed bugs inside your apartment, you know what a source of anxiety they can be. No one likes the idea of sleeping in their beds and waking up to bed bug bites first thing in the morning. These pests can leave you feeling frustrated and stressed, causing you to lose sleep. But another headache that most people don't think about when it comes to bed bugs in multi-housing facilities is: who pays to get rid of bed bugs? Are they the responsibility of the landlord or should the tenant be taking care of the problem? In New Hampshire, a law has recently been passed to help alleviate the headaches that come with bed bug problems inside multi-housing facilities. This law helps determine who should be paying for bed bug infestations and how these problems should be addressed.
Signed into law by New Hampshire Governor Maggie Hassan, this bill has taken into consideration many different viewpoints in regards to the bed bug concerns of landlords and their tenants. The law states that landlords are the ones that have the obligation to investigate a report of bed bugs; once they have investigated the report, they have a 7 day window in which to take 'reasonable measures' to remediate the infestation. If this responsibility is dodged, tenants then have the option to go to their local circuit court to file an action that will force the landlord to follow those measures for remediation. Once a bed bug treatment has been performed, the landlord then can send the resulting bill to the tenant if they have determined that the tenant is responsible for the infestation. The law will come into effect on January 1st, 2014 and was created to help balance the interests of those involved, including both tenants and landlords, both having responsibilities to follow in the event of a bed bug infestation.
If you are a renter or landlord in New Hampshire, Massachusetts or Rhode Island, it is important for you to recognize the responsibilities you may have in the event of a bed bug infestation. Bed bugs in your apartment if you are a tenant or in your apartment building if you are a landlord can be tricky, but with just one call to the bed bug exterminators at Big Blue Bug Solutions, we can help you identify the infestation and then eliminate these pests. We will search for signs of bed bugs and offer treatment services to kill bed bugs inside single rooms as well as multiple units, depending on the severity of the infestation.
For New England pest control that you can trust, the pros at Big Blue Bug Solutions have been around since 1935, which means we have many years of experience under our belts! We've grown to be one of the largest pest control companies in southern New England and we can offer effective and eco-friendly home pest control in Worcester, MA, Framingham, MA and throughout our service area. Give us a call today to learn more about our bed bug control services and see how we can help you lose the headaches and the stress and get a better night's sleep, without the worry of bed bugs biting!