Your New England Mosquito And Tick Control Experts
Mosquitoes and ticks are a common pest problem for property owners in New England, especially from May through October. Not only are these biting insects considered nuisance pests when they infest our backyards, but they are also a threat to our health as well. Mosquitoes are vectors of many serious diseases, including Eastern Equine Encephalitis and the deadly West Nile Virus, while ticks in our region are frequently linked to the spread of Lyme disease.
Take Back Your Yard!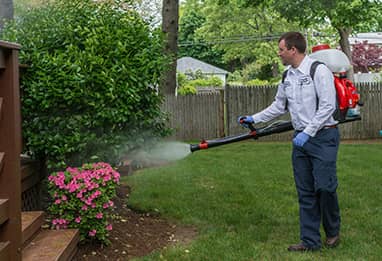 At Big Blue Bug Solutions we understand how much New England residents enjoy spending time in their backyard gardening, throwing around a football and barbecuing with family and friends. We also realize that time spent outdoors can quickly be ruined by pesky mosquitoes and the threat of ticks. That is why we offer highly effective mosquito control and tick control throughout Southern Maine as well as Providence and throughout Rhode Island, Worcester and throughout Massachusetts. Our mosquito and tick solutions allow you to take back your yard and include:
Identification of areas that develop and harbor mosquitoes and ticks

Reduction of breeding sites

Larval control

Adult mosquito control
By employing several diverse control measures together, our pest control professionals can reduce biting mosquito populations by 90% all season long! We also specialize in one-time mosquito treatments. If you have an outdoor wedding or other special outdoor event planned, Big Blue Bug Solutions offers a one-time intensive service prior to your event.
Now for a limited time, receive one mosquito and tick application FREE when you sign up for our season-long program.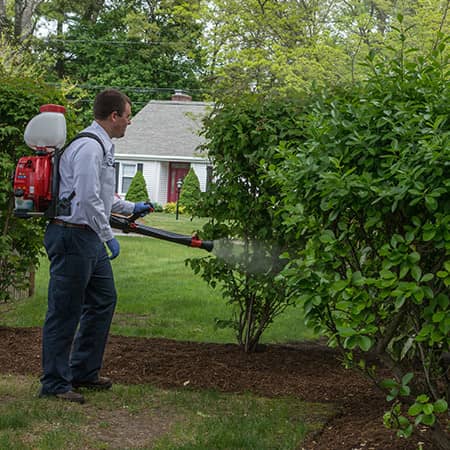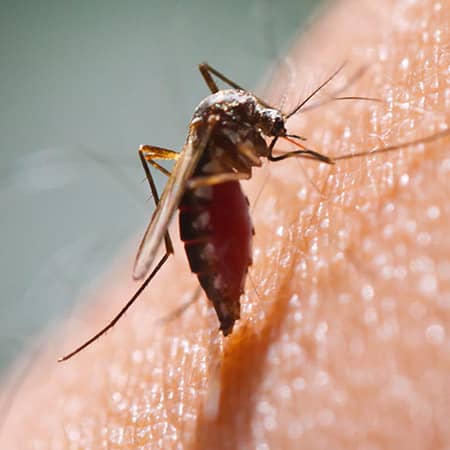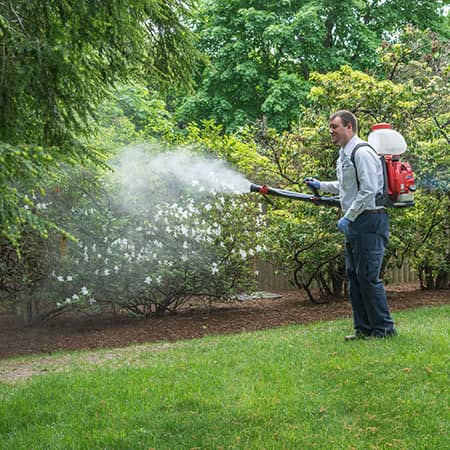 Big Blue Bug FAQ's
Did you know that mosquitoes can drink up to three times their weight in blood? The last thing you want around at your family barbecue are these annoying pests! Did you know that there are different ways you can prevent mosquitoes so you can possibly have a mosquito free summer? Click on our link to find out.