Do You Have A Termite Problem In Your Home Or Business?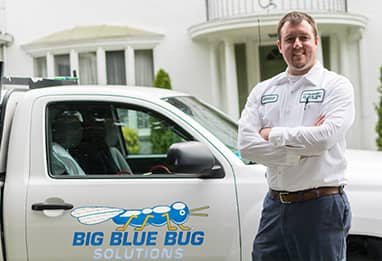 Sure, we have a giant termite sitting on our Providence headquarters that has become a State Icon. However, we do still consider termites pests and highly destructive ones at that. Left untreated, termite infestations can lead to serious and extensive damages to the structure of your home or business as well as the wood by-products contained within. In fact, it is estimated that termites are responsible for billions of dollars in damage each year. These are damages that are often not covered under homeowners insurance policies.
Many property owners don't realize they have a termite problem until it's too late. That's because termites are masters at avoiding detection and may feast on your home or facility for years before it becomes obvious. You may already have termites if you notice:
Discarded wings or swarming termites emerging from inside your home or on your property

Mud tubes along the foundation walls

Damaged wood that is hollowed out along the grain

Warped or sagging doors and floors
How Our Team Gets Rid Of Termites
We offer highly effective termite solutions in Providence and throughout Rhode Island, Massachusetts, and all of Connecticut that include:
A thorough inspection and accurate identification.

Recommendations on how to make the home or building less conducive to termite activity.

Treatment to eliminate the current problem through the strategic use of a product that gets injected into the soil (which termites can't detect) that targets the termites where they are coming from.

A one-year termite warranty that can be renewed annually AND that can be transferred to new owners if sold.
For peace of mind and a termite-free structure, trust Big Blue Bug Solutions. If you have noticed signs of a termite infestation or you simply want to make sure that termites aren't already at work in your home or business, contact us for more information on our termite treatment options.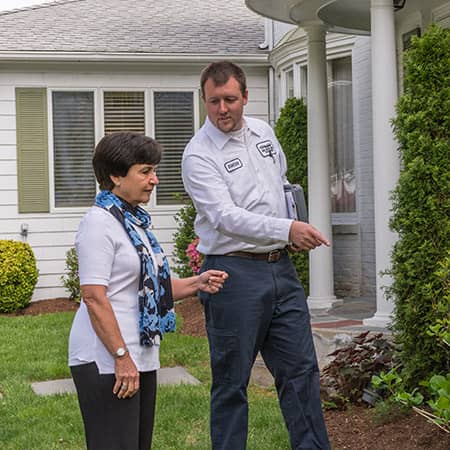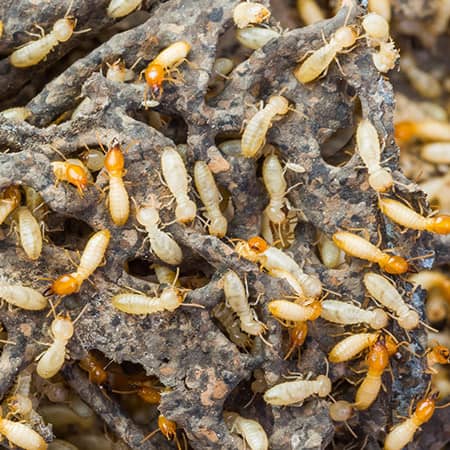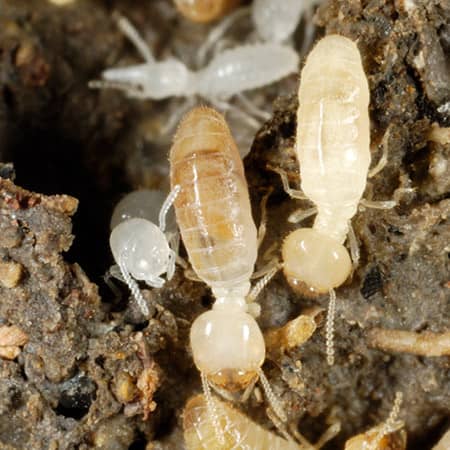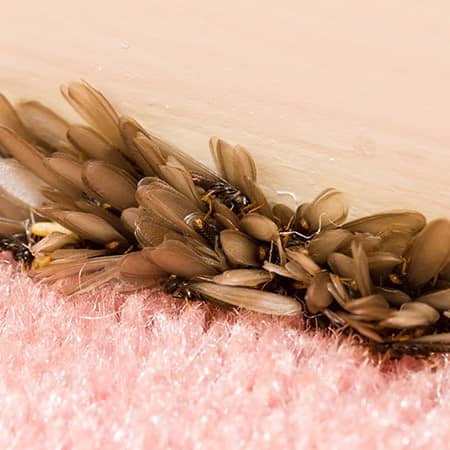 Big Blue Bug FAQ's
Did you know that termites are often referred to as the silent destroyers? Termites can feed off of your home and destroy it for years without you knowing! Click here to find out the signs of termites.