Date Posted: June 20, 2018
Category: Ants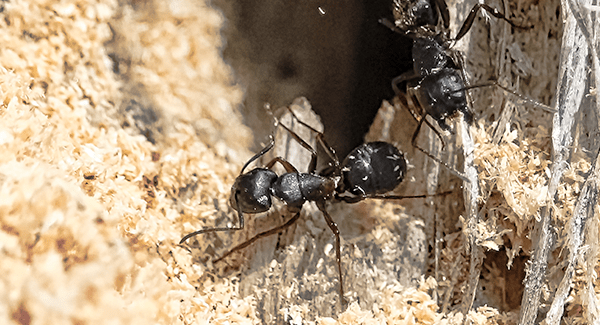 In the great State of Maine, we have a nice long break from pests during the cold winter months but, without fail, those pests come back when the weather warms up. From black flies and mosquitoes to spiders and house flies, they all come back year after year to plague us. In this article, we are going to look at the common ants that infiltrate our South Portland properties, the problems they cause, as well as some things you can do about them.
Common Types Of Ants In South Portland
Prevention Tips
Although trying to keep ants away entirely is not feasible, keeping their numbers down and preventing them from entering our homes is possible. Start by keeping your yard neatly trimmed and as dry as possible, removing food and water sources. Once things are cleaned up and dry, search the outside of your foundation and walls for gaps and cracks. Sealing up all those tiny entry points will help keep pests out. Finally, keep all trash in tightly sealed containers, don't leave pet food on the floor, and clean up spills and crumbs right away.
How Big Blue Can Help
For effective ant control, consider partnering with Big Blue Bug Solutions. When you have year-round pest service from Big Blue Bug Solutions, you're going to see a lot fewer ants around your home and zero ants inside. Give us a call today to learn more.