Date Posted: May 27, 2020
Category: Ants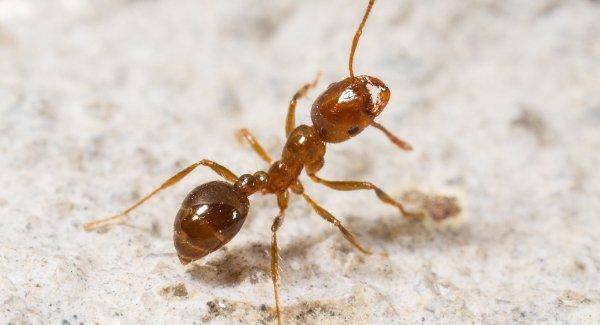 Don't look now, but these ants aren't just marching two by two – they're arriving in the tens of thousands in your southern Maine backyard! Ants of all shapes and sizes will be waking out of hibernation this spring season, bringing a host of troubles for home and business owners. Here in the southern Maine area, there are at least seven different types of ants that will be reaching their active period this spring:
Fire Ants

Red Ants

Yellow Ants

Pavement Ants

Cornfield Ants

Allegheny Mound Ants
The different problems ants inflict upon their victims are dependent on the species in question. The primary issue associated with ant infestation is food contamination or spoilage. Breaking through paper, cardboard, and other materials, ants create food lines as long as 20 or 30 feet in order to transmit the most amount of food possible to their colonies. The consistent traffic and thousands of 'feet' trekking through these open food sources can introduce a number of pathogens, including dirt, bacteria, viruses, and even parasites. What's more, food sources contaminated by water sources have an additional risk of mold or fungus growth. Unless your local ant populations are monitored, the food sources you rely on can become contaminated zones that affect the health of you and your loved ones.
Key Prevention Tips For Each Species Of Ant Common To Southern Maine
When it comes to keeping ants off your residential or commercial properties, prevention is the best strategy. By implementing specific ant mitigation techniques, you may protect your lawn from significant infestations in the future.
Yard clean up, especially during the spring, is instrumental to dissuading colonizing ant populations.
Proper food and trash storage is important for keeping a happy and healthy homestead. Keep all foods sealed tightly in their correct storage spaces, especially foods high in fat, sugar, and protein. Clean all foods from the surfaces of your plates and cutlery, and dry them before storing them in cabinets. Finally, keep all garbage contained in a central are and locked in bins while out in the yard.
Be sure to seal up potential entry points along the walls and foundations of the home. Pay special attention to areas that receive constant traffic or movement, such as windows, doors, and screens. Caulking, wood putty, and other waterproof substances are excellent materials.
If ant colonies of any kind have begun to bud around your home and lawn, these prevention techniques will no longer be efficient at managing their rising numbers. To get a handle on ant populations and to consult with an expert ant extermination professional, schedule a residential pest inspection with Big Blue Bug Solutions.
Big Blue Bug Solutions Is Maine's Expert For Ultimate Ant Control
Despite the welcome weather improvements, springtime may be a stressful time of year for southern Maine homeowners. The threat of new ant activity, coupled with rising mosquito and tick populations, create an atmosphere of anxiety and worry that residents face each year. Fortunately, they will not need to worry about their pest prospects all on their own.
Providing safety, security, and peace of mind for more than 80 years and counting, Big Blue Bug Solutions is a proud defender of lawns and homes in the Pine Tree State. For the ultimate measures in ant control, observation, and elimination, contact Big Blue Bug Solutions and our professional team today. We'll get your home pest free for the growing season and beyond.