Date Posted: May 4, 2018
Category: Commercial Pest Control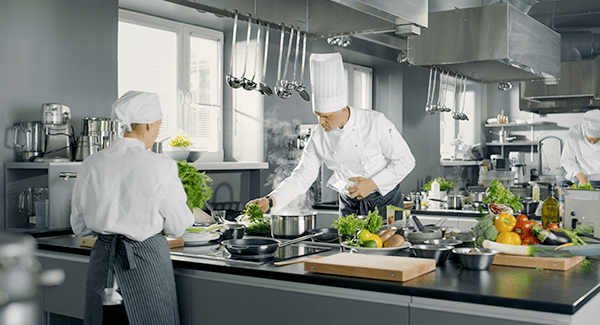 Rhode Island is such a beautiful state, with 4 very distinct seasons to enjoy. However, with each of those seasons also comes distinct pest pressures. We have to deal with mosquitoes and other pests in summer, a variety of pests including mice in the winter and many others throughout the rest of the year.
There are many benefits of having commercial pest control that you might not be aware of. Hiring a professional commercial pest control company will help you rid your establishment of many common menacing and dangerous pests. Pests that can damage your reputation and property. It can be very difficult for clients, staff, and customers to look past the presence of pests, and that can make for an uncomfortable atmosphere. So, the most effective and efficient way to get rid of pests is to let the trained professionals take care of the problem in the first place.
Here are some great reasons every business should have commercial pest control, including the benefits to your customers and staff. They will not have to encounter insects and rodents roaming around in your facility. You will lower the risk of dangerous bacteria and harmful diseases like salmonella or E-coli. When you take a proactive approach to problems with spiders, mosquitoes and other biting pests, your customers will appreciate the efforts you have made to keep them safe.
Trained pest control technicians know the appropriate amounts of product to use to prevent dangerous over-application that can be harmful to you, your staff, and your customers. The professionals also know how to accurately identify the pests that are a plaguing your business and target them specifically so that they can be eliminated. As a business owner you don't want to have to face an infestation, but if you are unprepared, you may be opening your business up to just that. Year-round pest control will help you get rid of current infestations as well as prevent future infestations from happening in the first place.
At Big Blue Bug Solutions in Rhode Island, our commercial services have successfully controlled and eliminated pests for many years. We know how dangerous an infestation can be to businesses and that pests can cause a damaging impact on your business, reputation, and success. Lets team up for a pest-free facility.
Whether your business is a restaurant, hotels, inn, healthcare facility, distribution center, or food processing facility, we are ready to protect your business against unwelcome pests. With our maintenance program, our technicians will visit every month to monitor pest activity and apply preventative treatments. Call us today to find out more about our commercial pest control programs that you can choose from, at Big Blue Bug Solutions.