Date Posted: May 23, 2018
Category: Commercial Pest Control, Residential Pest Control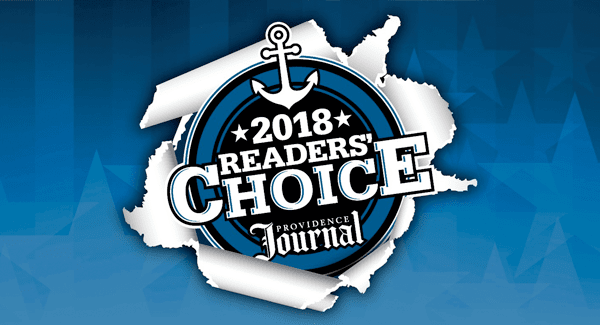 Last year, Rhode Island residents voted Big Blue Bug Solutions as the "Best of the Best." The Providence Journal announced that Big Blue Bug Solutions was voted "Best Pest Control Company in Rhode Island for 2017." It was an honor and a thrill to receive so great an award for all of our hard work and dedication to our customers. And now it has happened again! Customers across Rhode Island have once again voted Big Blue Bug Solutions as the Best of the Best. And we couldn't be more proud.
Big Blue Bug Solutions has been in business, serving Rhode Island residents, for over 80 years. Our "Big Blue Bug" Nibbles, which is perched upon our building, is somewhat iconic as it is recognized all over New England, and beyond. That big blue bug is representative of a business that pays attention to detail, gets the job done right, and takes customer service very seriously. Each of our team members are highly trained, and always puts our clients first. This is what makes Big Blue Bug Solutions so loved. This is why our customers continue to vote us the best of the best.
When household pests such as disease-causing rodents, filthy roaches, home-destroying termites, torturous bed bugs, and others, take root in our customer's homes, it can be a very distressing experience. We understand this. And because of our experience and expertise, we're able to reduce stress by getting the job done in an effective and timely manner. We work with each and every client individually to find the best solution for their home or business in regards to their specific pest problem(s). Whether it is one-time service you need or a year-round solution, you can count on Big Blue Bug Solutions to come through every time.
We believe that each home and business we enter should be left just as we found it (except for the bugs, of course.) To keep things clean, we offer our blue-glove service. Each member of our team, when they enter your structure, will be wearing blue gloves as well as plastic booties to be certain that no dirt is left behind on floors or carpets. This is just one example of how the professionals here at Big Blue Bug Solutions pay close attention to detail when serving our clients.
No matter what your pest control need may be, we will do everything we can to accommodate. If you are experiencing any issues with household pests, and you live in our service area, reach out to Big Blue Bug Solutions today and find out for yourself why we were voted, 2 years in a row, as the "Best Pest Control Company in Rhode Island."
Don't know what to do? Call Big Blue Bug Solutions.