Date Posted: August 15, 2016
Category: Cockroaches, Maine Pest Control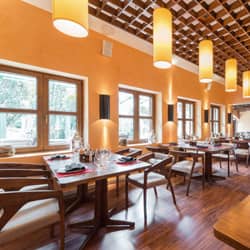 There are obvious reasons to not have cockroaches in your business, especially if your business has anything to do with the storage, transportation, preparation, or sale of food products. But some of the reasons are not so obvious, so we've put together this list of reasons you should get your cockroach problem fixed if you own or operate a business in South Portland.
Food contamination. This one is the most obvious. Cockroaches are known carriers of disease. When they are allowed to roam around your business at night, they will leave their feces everywhere they go. This can lead to contamination.

Bad reputation. Contaminated food will immediately result in a bad experience for your customers. And when customers are unhappy, not only will they decide to go somewhere else next time, but they will likely warn others to avoid your business as well.

Bad reviews. We live in an age of technology. On one hand, smartphones can help people find your business like never before; but that technology will also help them to scare people away from your business. If they eat contaminated food or see cockroaches running around, your rating is going to drop on social media.

Bad press. Television stations make it their business to be a watchdog for the public. If they pick up that your business is getting bad reviews, it could lead to a news story that could leave a bad taste in people's mouths without them ever eating at your restaurant.

Governmental inspection. Many surprise inspections result from the government responding to reports of bad food. We don't have to tell you how this can go.

Government action. If issues are found in an inspection, it can lead to increased inspections, penalties, restrictions, and worse.

Store closure. The end result of government action can be a store closure.

Sickness. Long before your business is closed due to cockroaches, you're likely to deal with all of the many issues that can arise from sickness. Cockroaches don't just make your customers sick; they can make employees sick as well. This can lead to an increase in employee absenteeism.

Demoralization. No one likes to work with cockroaches. Poor working conditions will make your employees less productive, and this will affect your bottom line.
Dealing with cockroaches can seem like an added expense you can't afford. We get it. It is hard to run a business, especially a restaurant. Far too many restaurants will fail in the first 3 years; but when it comes to cockroaches, you can't afford to NOT protect against them. There are just too many ways these insects can hurt your business.
For expert control of cockroaches and other business-damaging pests in South Portland, contact Big Blue Bug Solutions. We have more than 75 years of experience protecting businesses throughout New England from frustrating pest issues. Let our team of educated specialists help you protect yours.