Date Posted: August 26, 2015
Category: Big Blue Bug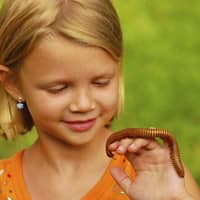 You may have lost your wonder and fascination for bugs, but there is a good chance your kids haven't. Even if you don't have an aspiring entomologist living in your home, Pest World for Kids is a resource your children will love. It is jam packed full of fun videos, craft ideas, eBooks, games, and more which makes it an indispensable resource for educators. Here are some of the great ways you can use Pestworldforkids.org.
Set up a lesson plan.
Are you looking to put together a lesson plan that will excite and engage your students? Pests are a great entry point into subjects like biology, ecology, environment and health, and kids love them. On PestWorldforKids.org, you'll find complete lesson plans from K2 to 8th grade that support standards from the National Science Teachers Association and the National Council of Teachers of English. You'll have all the tools you'll need to make an introduction to the natural world fun and educational.
Put together a science fair project.
Science fair projects are fun with PestWorldforKids.org. This resource will give your kid a compelling project idea and show them how to bring the information together with items they can find around the house.
Teach kids how to write a report.
It is hard to figure out how to organize information, but PestWorldforKids.org makes it easy with a 10-step process that will have your kids writing information on index cards and stacking them in an orderly progression. Before they know it they'll have a multi-paragraph research paper, complete with introduction, body and conclusion.
Create a public service announcement for the morning announcements.
Trying to communicate to children why they shouldn't be touching bugs can be a challenge. PestWorldforKids.org can make the task a little easier with simple-to-understand pest facts that teach kids how to know which pests are okay to play around with and which ones are not.
Fun facts and information on a whole list of interesting pests.
Curious about flies? Learn about house flies and fruit flies quickly and easily by doing a quick search for them. You'll learn their diets and habitats as well as how to prevent them from doing any harm. Even if you're not a kid, this is great stuff to know if you want to control household pests.
Whether you're a teacher or a parent, this is a resource that will help your kids squish those bug assignments and understand what ways bugs can be beneficial to us and what ways they can pose a threat. Start your exploration today.