Date Posted: July 25, 2019
Category: Commercial Pest Control, Residential Pest Control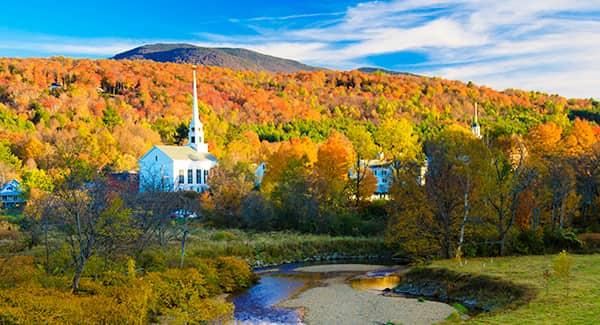 Big Blue Bug Solutions out of Providence Rhode Island is known for many things. You may know us for our mascot, the big blue termite, Nibbles Woodaway, who has become quite famous over the years. He's been seen on the Today Show, the Oprah Winfrey Show, the Daily Show and depicted on the Family Guy. He's been on the big screen in Dumb and Dumber and also in Dumb and Dumber To. He's also found his way into books and comic strips such as Zippy the Pinhead, Bosquet, Providence by Geoffrey Wolff, Roadside America, and Weird New England. You may know us from the Big Blue Bug Show on News Radio 630-WPRO, hosted by Tony Dejesus and Scott Goldman. It is even possible that you've heard of us simply because good news travels fast. Over the last 80 years, our hard-working, highly professional pest-fighting team has earned quite a reputation in Rhode Island, Massachusetts, Connecticut, and Maine. If you've heard of us, and you live in Vermont or New Hampshire, you may be excited to know that we're about to pop up in your neck of the woods! If you haven't heard of us you might be thinking, "Big Blue Who?" Well, here are a few things you should know about us.
Residential & Commercial Pest Control
We are the largest pest control company in New England. With over 80 years of experience, you can know for sure that we've worked the kinks out. When you contact us for residential or commercial pest control, you can trust that you'll get the highest level of pest control service at a competitive rate. We give coverage for a wide range of pests including ants, spiders, bees, wasps, cockroaches, ants, centipedes, millipedes, silverfish, mice, rats, pantry pests, and more.
Mosquito & Tick Control
In our area, mosquitoes are mostly a nuisance but boy what a nuisance they can be. If you want to take your backyard back from these annoying and potentially dangerous pests, we can help. Our team of expertly trained service professionals can do an inspection of your property and develop a plan to address breeding areas and treat mosquito hiding places in your yard. Our service professionals help property owners reduce mosquito populations by 90% all season long. Plus, this service will help you stay protected from tick-borne diseases as well. It's a win-win!
If you've never heard of Big Blue Bug Solutions, we make it easy to get to know us. Reach out to us today and request a free inspection. We'll help you figure out what's "bugging" you and guide you in setting up a plan to protect your health and property from the threat pests can pose.