Date Posted: August 22, 2019
Category: Fleas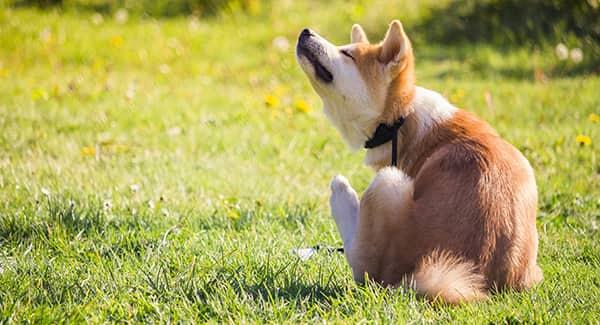 Now that we are entering the end of summer, many pests are starting to decline in numbers. This is noticeable as our Southern Maine weather is beginning to cool off as we head into fall. But, unfortunately, fleas are still spreading into South Portland homes. How are fleas being brought into your home and how can you stop them before they end up infesting your entire property?
While fleas do bite humans, they usually stick to pets and wildlife animals as their primary food sources because of the shelter that a thick coat of fur provides. This means that homeowners with pets are more likely to end up with a flea infestation than those without animals. Letting your dog outside or taking it for a walk is a part of pet ownership, but it is also a large contributing factor for flea infestations. Another factor that has been linked to flea infestations is other pest invasions. Rats and mice infestations are known to lead to flea infestations and are often the reason for flea problems in homes without pets
Flea infestations can drive South Portland homeowners crazy, especially once your infestation has grown very large. You may try flea baths, you could try sprays, and you might even vacuum your entire house every day for a week just to be sure you have gotten every last flea out of your home. The problem with these common methods of flea "treatment" is the fact that they usually only help partially, or in some instances, not at all. An existing flea infestation should be left to the professionals. However, it is helpful to take preventive measures to protect your South Portland home before fleas invade.
If you own pets, make sure you equip them with a vet-approved flea and tick collar.

Always check your pets for fleas after spending time outdoors, especially if you have traveled through thick grass or tall brush.

If possible, stick to the middle of the trail when you hike.

Wash any flea-infested items, such as bedding, toys, and blankets.
As previously discussed, many common DIY flea treatments are ineffective and do little to help solve your flea problem. Additionally, certain DIY methods are costly and can lead to more stress than you started with, which is why you should reach out to Big Blue Bug Solutions. We work hard to keep your home 100% pest free, and we offer a variety of residential pest control programs to keep your South Portland property protected. Contact our trusted team of pest experts today for all of your pest control questions and concerns!