Date Posted: July 19, 2015
Category: Big Blue Bug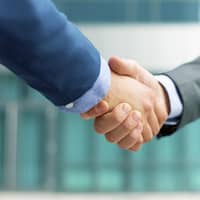 Have you seen the news? The Friars have signed on for a long-term partnership with apparel and footwear giant Nike. Bob Driscoll, Director of Athletics for Providence College says, "We are excited to partner with Nike, the worldwide leader in the industry. Nike has long been associated with the Friar men's and women's basketball teams and now our entire athletic department will be part of this relationship. The recent success of our athletic program, including the men's basketball team under our Head Coach, Ed Cooley, helped foster this great relationship with Nike."
Eric Lautenbach, Sr. Director of Nike Basketball Sports Marketing says, "We consider Providence an important and a terrific partnership."
So, what makes this such a terrific partnership? Both of these brands are strong on their own. But when the two come together, something magical happens. Fans of the Friars become more acquainted with the Nike brand and associate how they feel about the Friars with how they feel about Nike. This positive energy and brand exposure is good for Nike because it turns into sales.
The Friars benefit from their relationship with Nike in a similar way. Though they receive a financial boost from the contract, they also get exposure for being associated with Nike, which is an industry leader.
Both sides are successful on their own but, when they come together, they feed on each others success and become even more successful than they could on their own. This is the way all good partnerships work.
Let's use another example.
Your home is already great. It is where some of the best meals are cooked. It is where some of the best movies and television shows are watched. You are already a success on your own. But when you partner with Big Blue Bug Solutions you get pest control from an industry leading pest controller with over 75 years of experience. That means everything you already do in your home will be even better!
How does Big Blue Bug benefit? Like the Friars, we don't just benefit monetarily from this partnership; every home that we make pest-free is another homeowner who will tell the world about the great service they get from Big Blue Bug. We consider that, "a terrific partnership."