Date Posted: May 23, 2019
Category: Ticks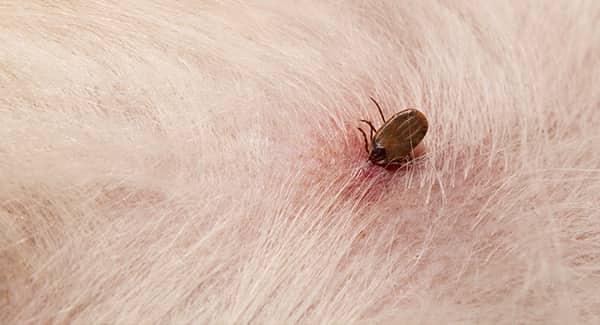 Summer is just a few weeks away, and if you've lived here in South Portland long enough, you're probably well aware of what pest problems are brought with the more tolerable summer temperatures. Tick season has already begun, but for many South Portland residents, their tick problems are just getting started. It is around this time of year that we want to ensure the protection of our family, pets, and homes by taking every possible precaution when we spend time outdoors.
Are Ticks Dangerous?
Tick season generally extends from early spring till late fall, however, some species of ticks are capable of surviving all the way through winter if the temperatures remain above freezing. This means that no matter what time of year it is, ticks can still prove to be a danger for many South Portland residents. Many ticks are carriers of several bacterial and viral diseases that can be passed on to both humans and animals. Some of these diseases include Lyme disease, granulocytic ehrlichiosis, babesiosis, hemolytic anemia, and many others. If you are bitten by a tick, it is important to carefully watch the bitten area for a few days and contact a medical professional if any signs of inflammation or other issues are detected.
How Do Ticks Get Inside?
Keeping yourself and your pets protected is a crucial step in making sure your home remains tick free. However, ticks can still get into your home even if you or your pet never bring a single one inside. Several types of other home-invading pests (such as mice, rats, or other small creatures) often bring ticks into our homes without our knowledge! For this reason, it is always your best solution to contact a professional pest control provider to ensure your home remains protected all year long.
How Professional Tick Control Can Help
Big Blue Bug Solutions has several comprehensive pest control plans and methods of pest removal to keep your South Portland property tick free year-round. Our professional pest control experts will inspect your home for any existing pest problems that may be contributing to your tick infestation, and then implement a treatment plan to deal with both pests. Contact the pest control experts here at Big Blue Bug Solutions today and find the home pest control solution that works for you!