Date Posted: March 12, 2019
Category: Bed Bugs, Maine Pest Control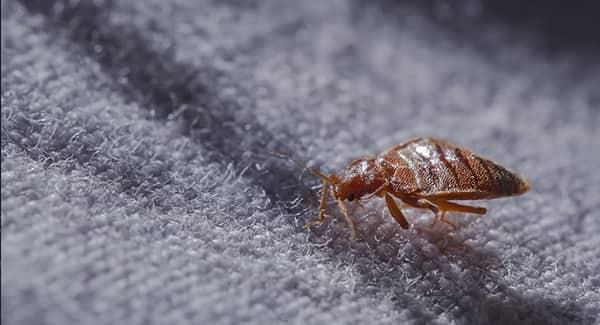 Bed bugs
are among the odd insect pests that are typically only found in areas where people frequent. Unlike several other pests, bed bugs need humans in order to survive at all, and they are commonly found in South Portland homes, businesses, and public places rather than in outdoor areas. Many may believe that because we get such cold weather here in Maine, bed bugs would not be much of a problem for us. However, if you take the resilience and nature of bed bugs into account, it should not be too difficult to understand why even the residents here in South Portland can have bed bug infestations. Bed bugs can survive both hot and cold temperatures as it is, but because of the fact that bed bugs tend to live in the areas we live, with heat or air conditioning and a controlled climate indoors, they are able to thrive and feed on our blood night after night no matter what the weather is outside. Now that the colder weather is leaving us and the warmer weather is headed our way, bed bug problems are going to get worse as travel increases.
Now that summer is closer than fall, tourists from all over the U.S. are beginning to start visiting South Portland and other parts of Maine to see the beauty that our wonderful state exhibits. With this rise in tourists and people traveling back and forth from their own homes to areas in Maine, we can also expect to see
a rise in bed bug activity
and infestations. Bed bugs are hitchhiking pests and infest new homes and public spaces by being carried from the place they were previously to areas possibly hundreds of miles away on luggage, clothing, and other belongings. And with each new place bed bugs infest, they have a larger chance of being spread to even more locations in the town, city, state, or country they live in.
The best way to ensure that your
home
or business remains protected from the spread of bed bug infestations is to enlist the help and protection that Big Blue Bug Solutions can offer. If you would like to get rid of an existing bed bug problem in your home or place of business, the pest experts here at BBB will provide you with only the best bed bug treatments and services. Contact the licensed pest professionals here at Big Blue Bug Solutions, and get the protection you need in no time at all.